Our Mom Dogs
All About Them
About Our Mom Dogs
Below you will find specific information about each of our mom dogs, including links to health and genetic testing.
As a small breeder, I am able to be extremely selective in the dogs I choose for prospects in my breeding program. We use genetic and health testing in combination with temperament and development to select dogs we feel best represent health, quality, and temperament.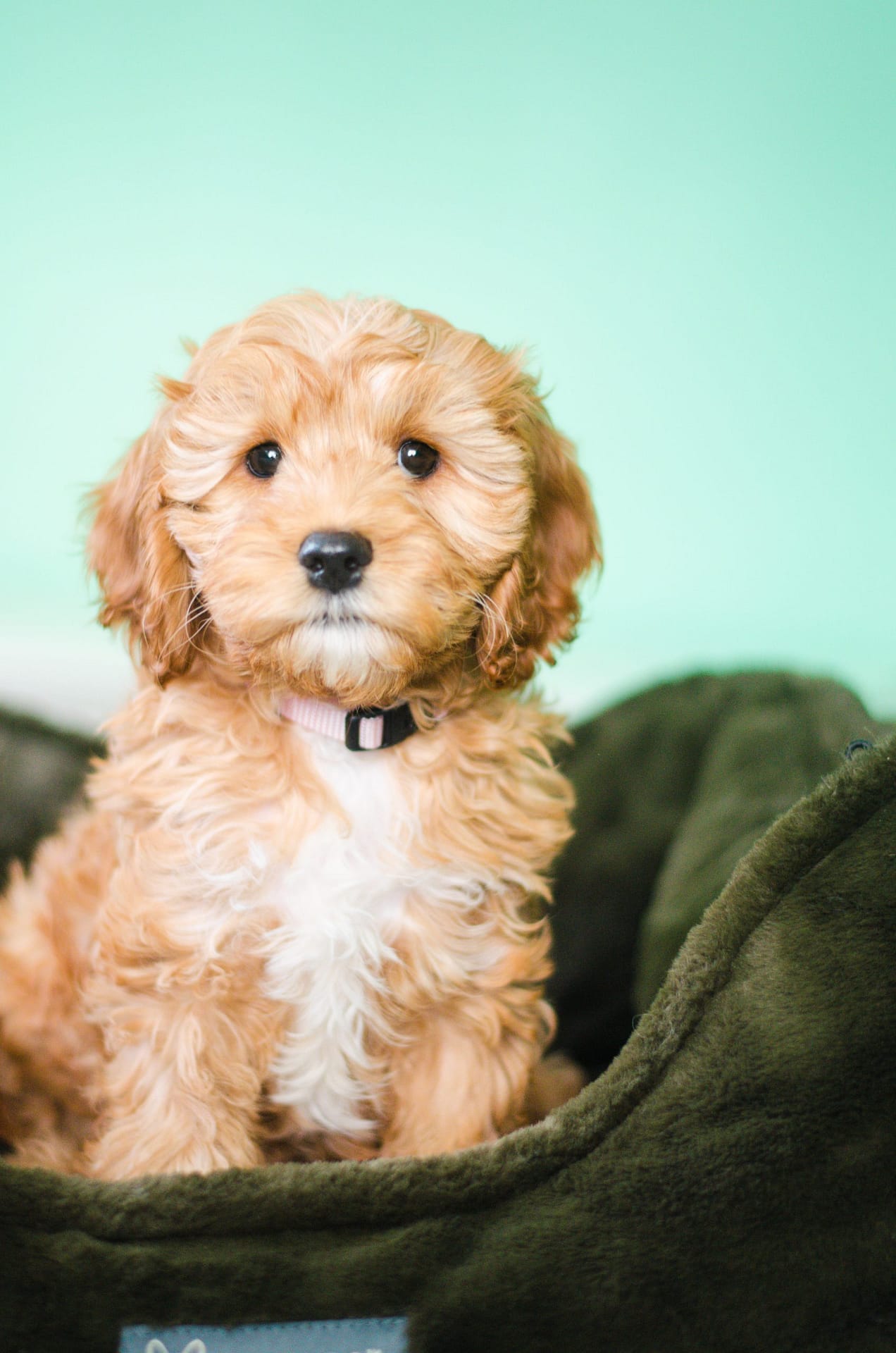 Was formally trained as a service dog, but is now a companion, and lives in our home, but still deeply enjoys advanced obedience training.
Loves to snuggle, is well mannered, and is never more than five feet from me, unless she is busy with her puppies.
Scarlet is a wonderful, confident, attentive mother.
 OFA Cardiac and Eye exams are repeated yearly, Hip and Elbow finals will be updated May 2022

Genetic Testing through Animal Genetics (available via email upon request)
Health Quality Temperament
Our goal is to provide our Cavapoo puppies with the best start in life so that they can go on to become well-loved, healthy, obedient, treasured members of their families forever.  We want our Cavapoo puppies to go on into the working professions. This includes service dog work, emotional support animals, and therapy dogs.
We do this by maintaining the highest standards in health, nutrition, temperament, socialization, and enrichment for our dogs and puppies.  We use the most up to date genetic testing to make sure our puppies are healthy.
We are an in-home kennel, but we also believe in providing a safe, clean environment for our moms and puppies.
This means each age and stage has a different environment, from the warm, quiet, safe whelping pen, to the hustle and bustle of the enriching environment for our older puppies.
We love to post lots of videos and photos on our socials. That's the best way to get the behind the scenes look!