Available now
Maggie
Miniature Poodle
4 months old
Loves: playing with our labrador Mabel, getting belly rubs, and being outdoors
Dislikes: Not having another dog to play with!
I'm so excited to see Maggie continue to mature. Her temperament is promising, and she responds well to clicker training. Her guardian home must have another dog in residence, or at least one to play with a few times a week! Maggie crates well, is almost complete with her housebreaking, and loves clicker training. We would love to see Maggie complete her CGC title.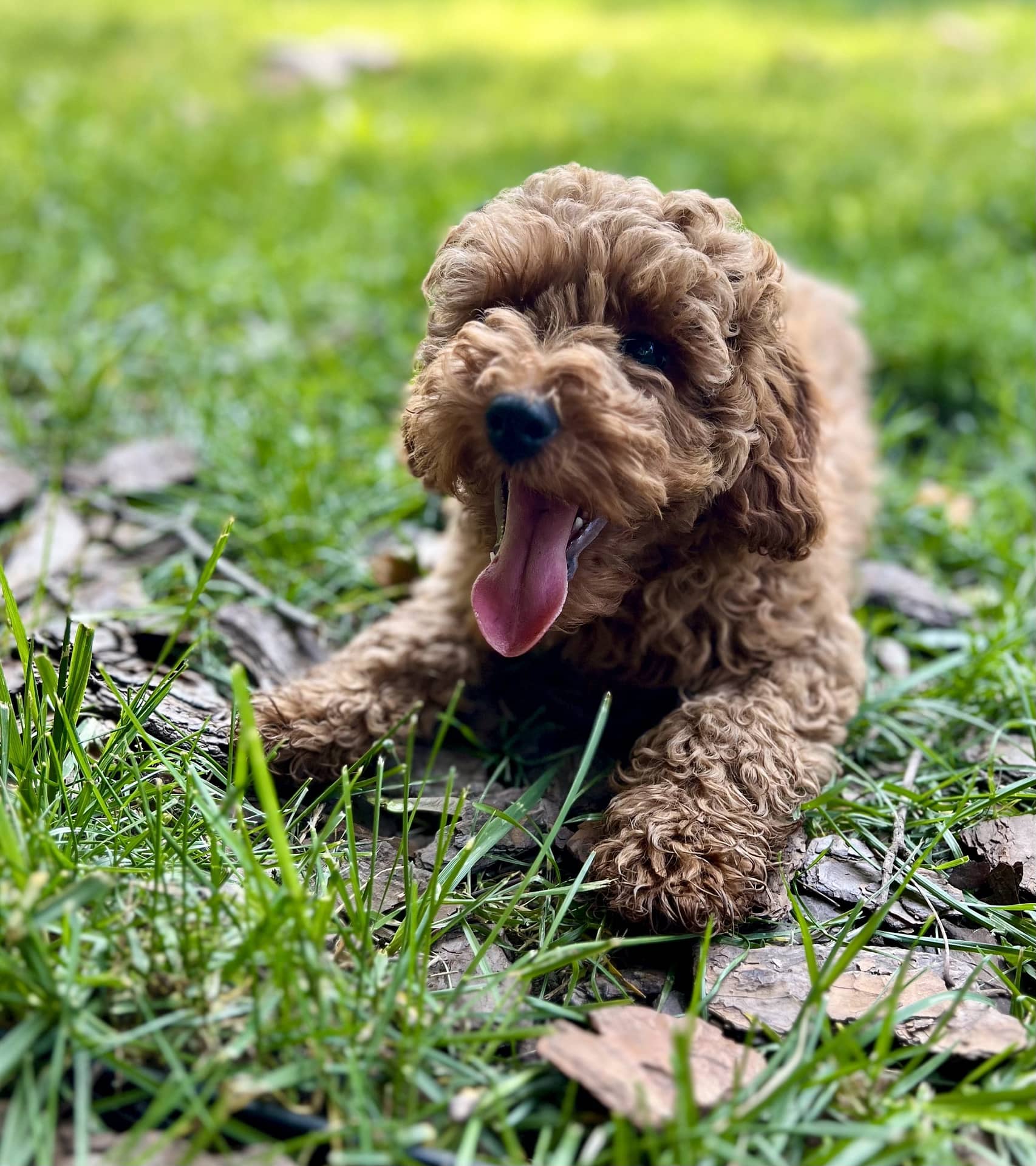 Guardian home information
Some breeders find new homes for their mom and dad dogs when they retire from breeding.  At Sleeping Bear Kennels, we utilize guardian homes.  Our mom dogs find forever homes as puppies. Until they come of age, I follow their lives closely, and take them periodically for health testing and visits with the reproductive vet. If they are the right temperament, and meet all of the health and other requirements, they will be bred once they come of age. If pregnancy is successful, they return to me for 8 weeks to raise their puppies, and then return home to you. Once they are done having puppies, or at any time are no longer being considered for breeding purposes, they will be spayed and continue on with their lives at home, with you.
As a guardian home, you are required to maintain their Trupanion health insurance, provide training to obtain AKC CGC title, provide high quality food, and cover all regular expenses for a pet dog, including grooming, care, food, treats, toys, and veterinary fees. I covers all breeding related expenses including spay at the end of the contract period.
In order to be considered for a guardian home, you must live within 2 hours of Kalamazoo, Michigan. This requires a great deal of communication, for vet visits, timing of heat cycles and breeding, and transparency regarding any health or behavior issues that would exclude your dog from breeding.
This is a unique opportunity, and in reflection of their time away from home, the cost is reduced to $500. If your dog does go on to have litters (this is never guaranteed) then you will have an opportunity to get a pick of the litter puppy from your dogs litter at a reduced price of $2,000.
to enquire about the program, please email: sleepingbearkennels@gmail.com