One of the biggest questions I get asked is about crate training: Should I crate train my puppy? The answer I have: always.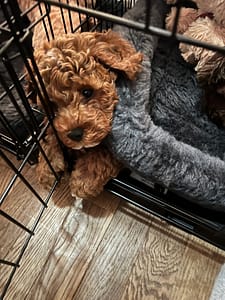 Crate training gives puppies their own space.
Crate training gives you a break and keeps puppy safe.
If your dog has to stay at the vet, they will be much more at ease.
Car Safety!
Crates For At Home
Kennels For The Car
In The Yard
Accesories
Anything I missed? Let me know. As an amazon affiliate, I earn from qualifying purchases.